Company Contact / Email Details
At Chatstack we endeavor to provide our customers with the highest quality products and customer service. We value all customer comments and feedback. Customer feedback is extremely important to us and allows us to develop quality software.
Before contacting our staff be sure to search our
Support Center
. If you have any questions, feel free to contact us using one via. email or request a chat when we are online.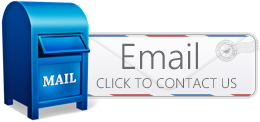 We try answer all emails within 12-24 hours of receiving the email, typically our response times are much less. Technical support is not available on weekends or on public holidays you may experience additional delays. If you have not received an email response within 12 hours then please try chatting with us via. live chat. Our live chat is normally available from Monday-Friday 10am-5pm (GMT+10 Brisbane).
Alternatively if you need to contact us by regular mail, our Australian mailing address is:
Stardevelop Pty Ltd
Post Office Box 65
Upper Coomera, Queensland 4209
Australia
or our United States mailing address:
Stardevelop Pty Ltd
93 S. Jackson Street #54380
Seattle, Washington 98104-2818
United States

Please Note: Unfortunately we currently do not provide telephone technical support, please contact support via. email, or live chat and we'll assist you during our business hours.