Company Contact / Email Details
At Chatstack we aim to provide our customers with the highest quality live chat software and customer service. We value all customer comments and feedback when planning our future software roadmap. Customer feedback is extremely important to us and allows us to develop solutions and user experiences that meet your needs and solve real world problems.
Before contacting our staff be sure to search our
Support Center
. If you have any questions, feel free to contact us using one via. email or request a chat when we are online.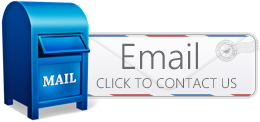 We try answer all emails within 12-24 hours of receiving the email, typically our support response times are much less. Technical support is not available on weekends or on public holidays and you may experience additional delays during those times. If you have not received an email response within 12 hours then please try chatting with us via. live chat. Our live chat is normally available from Monday-Friday 10am-5pm (GMT+10 Brisbane, Australia).
Alternatively if you need to contact us by regular mail, our Australian mailing address is:
Stardevelop Pty Ltd
Post Office Box 65
Upper Coomera, Queensland 4209
Australia
Please Note: Unfortunately we currently do not provide telephone technical support, please contact support via. email or live chat and we'll be able to assist you during our business hours.
OpenPGP Public Key
If you'd like to email technical support any sensitive information then you can sign and encrypt your email with our PGP key shown below or find our key by searching
[email protected]
in OpenPGP or OpenGPG. Further details for sending encrypted emails can be found at
http://openpgp.org/software/
-----BEGIN PGP PUBLIC KEY BLOCK-----
mQINBF89plQBEACqDZypi85akyLFmwqVWVTEMz9KSZ8AA2y2g7IXaV4tt2MGUDtN
e3+Fb5JT6lnvJmTjUTJNYCpXdDAaeOA9xlQoFKSRg22T0YKsbewX2byseRP7uTSe
qqSuIJLa9RJr8uKi8hgyOWV/JY1zhEmZLyjOkxSZ4/LjHpBNa47FBKpb2qw6Q1Yl
Tq+d+uJVfhSX5DcO6Tn9TQj4nUzfMOXJWNZ11zcWXbxfyNyhAPYtDGFKi3FKOSlZ
mdd4bLnHDNIa0GLJUrhN2h5g9Oym2GUiSt+QHTBbz1D6jqOU0Q0PYnCvGnPIpz+K
V0kd/QlvKg709OxLZwUuCBRHlv+uAqh2XgjxAqwxDv2Zk0rIILdLJn21SQv5nlP+
cfXRHhEAoppKALOoO75V7hBPhLFL9igXG1gnJEjQaNWTYVYBhDuo/Kvzt8bATzap
Fyh0r4nyOWEVmAGIxipACSApUZ6TTrfTFEBM+7rxfFR8V+MA20dewj0h0BuTrAeH
NnUwpsmGHa0XNblBHGqV7r29/xlZYyb9sEUsAweWJ960iTJu/fsq0Vle7xsN+6+P
vc+y8y1zmYSfszVGOIGxui7Idr8f63za9lMcAiy947uPRXBbLiFLTIeG23x7ALdd
VYfQCApcNQwR7oFOpefbJpFZPqECNu7I7x3QjC07HDiUWyXLA55ewicKRwARAQAB
tCtTdGFyZGV2ZWxvcCBQdHkgTHRkIDxzdXBwb3J0QGNoYXRzdGFjay5jb20+iQJU
BBMBCAA+FiEEFAqEh640IZYHi388oDahQVRcn2UFAl89plQCGwMFCQeGH4AFCwkI
BwIGFQoJCAsCBBYCAwECHgECF4AACgkQoDahQVRcn2U28A//UVjliry78gL/L5ig
2unNvubXizi6Cnm1sKlpaSZu+/Ov6BmO6g3Ofr70LnQvshbRkmMVhpvyEkK1b1x7
AGeidTBAfv0nQXUODeJcUSSvPq6KOi+0myBD41nbTKd3V7mg0W/MRUpEQ1MZDNIm
IDhVuaNgnUoWxfO1YkQxkwj5KR6THG2djm+RDdainrQjrWwXBhyyIqmvh9WrQJqc
KbLG/KxTdurPMYvCpqyJXGtElvco+BLKTWAaT14LwH9ZZ+FG8RMohPFFG7jJBRkG
TI528m2FT0kfQJAgOeAOJd3dDthxaHT3VRzuOeLcgz272WNKab7iKlUsJrsq0D8V
H4BeqGO2ao7Hxpve+s3fiEpXsMMPNIfli+lh3bttWOVo/YxXcMgHYydkzGzVAPml
l4mJmy0E+OALULlEL8y0TRn3R3a7sAz3GhGy+2SfVw6qHAEDPWJE5dv4W1vyxwGC
ONNSQhuruYaUIeOJz3CMvkRsRleWGMdAmxbLQxeKh7RvmQC5OdVPgzWhJa+k6qnj
tMOlk5NncvgjcB2vFkzmyfl2M9M0pUB5LCjcLoxWCHruaowUTYxBJdV7hyrmAOpQ
OXfJjvt3WOfJZGICHOgIdlUR77spnADjw0PNWWPEPhVOAh/63K+GzGCyO+j6th1M
if1tmHmc4qYiy1nVuVOWFOGL/vS5Ag0EXz2mVAEQAOPe5JqbJg1/xIOL6wzdnGKh
kOBZAcOox21ZhtKMMlfpFohEDUPki5eOjr1zz2oYpPq9QAuL4JOnV0Mx5w9bjcNl
AvktjS5dT44pzwQaQG8hnN5TUZfEJh2T5hqLuH7lUV5RPgHdpV4hdhDrTX5oayAf
hx1A0PuTmS4WHpuOwJu4QFhzQPS1sU8QWAWxpDqoGzjTukvbKr+QXcPl6lmrhbLR
gvfjpad4o7mYgB5KlmnyIZ728WhS+Tv8uUVxrNRfWHpZFtJFO8S0nGcE8YkY4zCm
ncJkCwxOH79SJfEuLplWbsror1NTmKQMJbLhtFaVq0JjiRDQ6ttEYmray/eKKHN4
T8lCS4uxLfIfRoT4tZv6qqGJZC54X7LVIo0Wvx0+AVBNDHUwmQSPgsWAMDigzJ8P
TO4RqxYA/JV+Frq/hQBSHIWiHoX6uEgbf1FZJFwhQpLiOEZyBxoeqzcfiWbNPuqE
xgVwQ0hSoxfusCgltAfXF04J+dv8VNPQWWWF5KRdhrRG+fWtwrCiSlMj0gAQi/qq
iociFIosr/8JttPmcYvZ0uYRAJTJleEUw1199nNSLMKvb4PZlibaCKHacvLFP+Cf
XqDqr2u8Lco+GvdrqRitrX+GEcTL2y4m6aSpX19xasLV67f57LMZXJcWfVxIfpW/
+DQWDaKwN2wUkPqT1ny9ABEBAAGJAjwEGAEIACYWIQQUCoSHrjQhlgeLfzygNqFB
VFyfZQUCXz2mVAIbDAUJB4YfgAAKCRCgNqFBVFyfZVpmD/9lmk/F1hVdbxE1CTFW
BWRno/slvAP2q6nhzNlmWZp603bL7uSELEUCL0D8jO/vFszhWoJzaB6d+uLC+Xa7
5G+6HZjsE4HCEGvghh9SdtZBVF0eJaMs+i/riwOX/pCu2qb9hVp6RCR086X/hrrS
8Swq/7NQZF2PNim2cSV3xtOSTGRq1dUzr5pN552+9O204dDGIFmrlR5ksnnj9AQy
xfI1gbkprttuez5Abx9LUmhgNMP1EFfnykJxRP3Zn4Or7p84iYnwTfw/JbmyW+pn
qYmTS+1b49qkkQyyQIZJg5qlokpFa/7RlU9YYhXtvnhQrWW2LOn4CbheeYfqohb7
3Axh9sSLpi7BrORQKBs3TdFCRaF15U5ImP7pOzqSbsE36BnvliRU0S9NnT0vHMGa
zTEpSKfgbY1xGVZPg5qoqDHLlAFuGK/XxCp6FMDCl8rRGFyLTw6d//uirNzTmN3v
5TF22yDqKrKhmr8+Q75jW0MQMSy8J1B1xuKcosnnUt4T9DSZhMFPBezTPaUf7vJw
mNhMqPzJIm5AWwgYYRQxLE/oMmyTswnHFBz7krTdEAhb1xiJKFH81tPH937mW9ho
VQ+Q8MYLta65lm762QF/8h0kttgS+9ctol3eKB9/Z7zPrSBWlKzaCEevEGVNAH6g
UQgcgTCeUx3itVjS+ym5grVPIQ==
=qZQz
-----END PGP PUBLIC KEY BLOCK-----