Chatstack Privacy Policy
Effective on May 24, 2018
This privacy statement describes how Stardevelop Pty Ltd collects and uses the personal information you provide on our web site: chatstack.com and stardevelop.com. It also describes the choices available to you regarding our use of your personal information and how you can access and update this information.
Collection and Use of Personal Information
We collect the following personal information from you:
Contact Information such as name, email address, mailing address, phone number
Billing Information such as credit card number, and billing address
Unique Identifiers such as user name, account number, password
Preferences Information you provide such as product or content interests, or communication or marketing preferences
Usage activity about how you interact with us such as purchase history, what content you viewed, and which areas of our site you visited.
We also collect the following information from you:
Information about your business such as company name, company size, business type, web site
As is true of most web sites, we automatically gather information about your computer such as your IP address, browser type, referring/exit pages, and operating system.
We use this information to:
Fulfill your order
Send you an order confirmation
Send you requested product or service information
Send product updates or warranty information
Respond to customer service requests
Administer your account
Send you a newsletter
Send you marketing communications
Improve our web site and marketing efforts
Respond to your questions and concerns
Customer List / Featured Customers
Your company name and logo may be used on our web site as part of our featured customer list. Contact us at sales@chatstack.com to request removal of your logo and company name.
Disclosure to Third Parties
We will share your information with third parties only in the ways that are described in this privacy statement.
We may provide your personal information to companies that provide services to help us with our business activities such as shipping your order or offering customer service. These companies are authorized to use your personal information only as necessary to provide these services to us.
We may disclose your personal information
as required by law, such as to comply with a subpoena, or similar legal process
when we believe in good faith that disclosure is necessary to protect our rights, protect your safety or the safety of others, investigate fraud, or respond to a government request,
if Stardevelop Pty Ltd is involved in a merger, acquisition, or sale of all or a portion of its assets, you will be notified via email and/or a prominent notice on our web site of any change in ownership or uses of your personal information, as well as any choices you may have regarding your personal information,
to any other third party with your prior consent to do so.
PayPal
If you choose to use PayPal to finalize and pay for your order, you will provide your credit card number or bank account number, directly to PayPal. PayPal's privacy policy will apply to the information you provide on the PayPal web site. The European operating company of PayPal is PayPal (Europe) S.à.r.l. & Cie. S.C.A., 22-24 Boulevard Royal, 2449 Luxembourg, Luxembourg.
Stripe
If you choose to use your credit card directly on our web site to finalize and pay for your order, you will provide your name, email, IP address and credit card number, directly to Stripe. Stripe's privacy policy will apply to the information you provide as part of your order. The entity responsible for the collection and processing of Personal Data for residents of the EEA and Switzerland is Stripe Payments Europe, Ltd., a company incorporated in Ireland and with offices at 1 Grand Canal Street Lower, Grand Canal Dock, Dublin.
Google Analytics
We use Google Analytics on our Sites to help us analyze Your use of our Sites and diagnose technical issues. The operator of the Google Analytics component is Google Inc., 1600 Amphitheatre Pkwy, Mountain View, CA 94043-1351, United States. Further information and the applicable data protection provisions of Google may be retrieved under https://www.google.com/intl/en/policies/privacy/ and under http://www.google.com/analytics/terms/us.html. Google Analytics is further explained under the following Link https://www.google.com/analytics/.
Tracking Technologies
We or a third party contracted by us may use technologies such as cookies, Web beacons, or scripts to gather information about how you and others interact with our web site. For example, we will know how many users access a specific areas or features within our site and which links or ads they clicked on. We use this aggregated information to understand and optimize how our site is used, improve our marketing efforts, and provide content and features that are of interest to you.
Security
The security of your personal information is important to us. We follow generally accepted industry standards to protect the personal information submitted to us, both during transmission and once we receive it. No method of transmission over the Internet, or method of electronic storage, is 100% secure. Therefore, we cannot guarantee its absolute security.
If you have any questions about security on our web site, you can contact us at
[email protected]
We provide two means for you to make a purchase on our site. You can either use our order form or a third party checkout option. If you use our shopping cart, the transmission of sensitive information collected on our order form is encrypted using secure socket layer technology (SSL). If you choose to use a third party checkout option to pay for your order, its privacy statement and security practices will apply to your information. We encourage you to read that privacy statement before providing your information.
We will retain your information for as long as your account is active or as needed to provide you services. If you wish to cancel your account or request that we no longer use your information to provide you services contact us at
[email protected]
. We will retain and use your information as necessary to comply with our legal obligations, resolve disputes, and enforce our agreements.
Your Rights and Choices
You have choices regarding our use and disclosure of your Personal Data:
a. Opting out of receiving electronic communications from us.
You may choose to stop receiving our newsletter or marketing emails by following the unsubscribe instructions included in these emails or you can contact us at
[email protected]
. We will try to comply with your request(s) as soon as reasonably practicable.
b. How you can see or change your account Personal Data.
If you would like to review, correct, or update Personal Data that you have previously disclosed to us, you may do so by contacting us.
c. Your data protection rights.
Depending on your location and subject to applicable law, you may have the following rights with regard to the Personal Data we control about you:
The right to request confirmation of whether Chatstack processes Personal Data relating to you, and if so, to request a copy of that Personal Data;
The right to request that Chatstack rectifies or updates your Personal Data that is inaccurate, incomplete or outdated;
The right to request that Chatstack erase your Personal Data in certain circumstances provided by law;
The right to request that Chatstack restrict the use of your Personal Data in certain circumstances, such as while Chatstack considers another request that you have submitted (including a request that Chatstack make an update to your Personal Data); and
The right to request that we export to another company, where technically feasible, your Personal Data that we hold in order to provide products and services to you.
Where the processing of your Personal Data is based on your previously given consent, you have the right to withdraw your consent at any time. You may also have the right to object to the processing of your Personal Data on grounds relating to your particular situation.
d. Process for exercising data protection rights.
In order to exercise your data protection rights, you may contact Chatstack as described in the Contact Us section below. We take each request seriously. We will comply with your request to the extent required by applicable law. We will not be able to respond to a request if we no longer hold your Personal Data. If you feel that you have not received a satisfactory response from us, you may consult with the data protection authority in your country.
For your protection, we may need to verify your identity before responding to your request, such as verifying that the email address from which you send the request matches your email address that we have on file. If we no longer need to process Personal Data about you in order to provide our products and services or our sites, we will not maintain, acquire or process additional information in order to identify you for the purpose of responding to your request.
Use by Minors
The Products and Services are not directed to individuals under the age of thirteen (13), and we request that they not provide Personal Data through the Services.
Links To Other Websites
The Products and Services may provide the ability to connect to other websites. These websites may operate independently from us and may have their own privacy notices or policies, which we strongly suggest you review. If any linked website is not owned or controlled by us, we are not responsible for its content, any use of the website or the privacy practices of the operator of the website.
Updates to this Privacy Policy and Notifications
We may update this privacy statement to reflect changes to our information practices. If we make any material changes we may notify you by email (sent to the e-mail address specified in your account) or by means of a notice on this Site prior to the change becoming effective. We encourage you to periodically review this page for the latest information on our privacy practices.
Other Information
Our web site offers publicly accessible blogs or community forums. You should be aware that any information you provide in these areas may be read, collected, and used by others who access them. To request removal of your personal information from our blog or community forum, contact us at
[email protected]
. In some cases, we may not be able to remove your personal information, in which case we will let you know if we are unable to do so.
Correcting and Updating Your Personal Information
To review and update your personal information to ensure it is accurate, contact us at
[email protected]
.
Jurisdiction-specific Provisions
Residents of the European Economic Area (EEA) and Switzerland.
The entity responsible for the collection and processing of Personal Data for residents of the EEA and Switzerland is Stardevelop Pty Ltd, a company incorporated in Australia and with our postal address PO Box 65, Upper Coomera, Queensland, Australia. To exercise your rights, the Data Protection Officer may be contacted via
[email protected]
.
California residents.
If you are a California resident, then, subject to certain limits under California law, you may ask us to provide you with (i) a list of certain categories of Personal Data we have disclosed to third parties for their direct marketing purposes during the immediately preceding calendar year; and (ii) the identity of those third parties. To make this request, California residents may contact us as specified in the Contact Us section below.
Australian residents.
The Chatstack entity that provides Products and Services in Australia is Stardevelop Pty Ltd. If you are an Australian resident, and you are dissatisfied with our handling of any complaint you raise under this Privacy Policy, you may wish to contact the
Office of the Australian Information Commissioner
.
Contact Us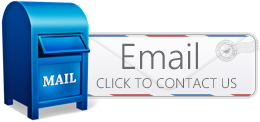 Stardevelop Pty Ltd
Post Office Box 65
Upper Coomera, Queensland 4209
Australia