What is Growth Hacking?
Growth hacking is the buzzword for business marketing. It's what everybody is talking about, but what exactly is growth hacking?
The phrase growth hacker was coined by Sean Ellis in 2010 and it's catching on in startups and business fast – we all want to grow incredibly fast, acquire millions of customers and dollars in revenue.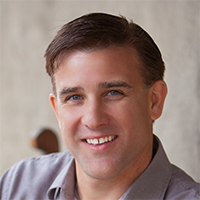 "A growth hacker is a person whose true north is growth."
In a nutshell, growth hacking is a marketing technique that uses creativity, innovation, analytics and social metrics to gain exposure, sell your products and grow.
Growth Hacking Success Stories
To understand more about what a growth hacker does and apply the same principles to your business, I have some examples and tips from industry leaders on how they used growth hacking to quickly expand their business.
Twitter
Twitter is a great story for growth hackers. Everyone uses it and even if they don't, they are aware of it and have most likely read someone's tweets. Twitter conducted comprehensive testing on the user experience and interface and reinvented the entire product and continued to make changes to their system in order to provide users with personal value in Twitter and ensured dramatic growth and success. Twitter is inherently social in itself and while that isn't easy to implement successfully in an everyday business, it still serves as a great example for a growth hacking success story.
Quick Tip – Test and evaluate your user experience, design, marketing and technology with real visitors and build a better product than your competitors.
Airbnb
Airbnb is a vacation rentals marketplace, connecting travelers and with some unconventional marketing techniques, it has grown into a billion-dollar business. To encourage residents to post their property listings initially on Airbnb, they contacted owners on Craigslist to acquire users. This tactic quickly earned thousands of users and the network rapidly went viral. Startups are often faced with limited marketing budgets, but turning to creative and innovative growth hacking strategies, such as utilizing the power of an already existing network should never be underestimated.
Quick Tip – Be unique and use creative marketing techniques and existing networks to create brand awareness for your products and attract customers.